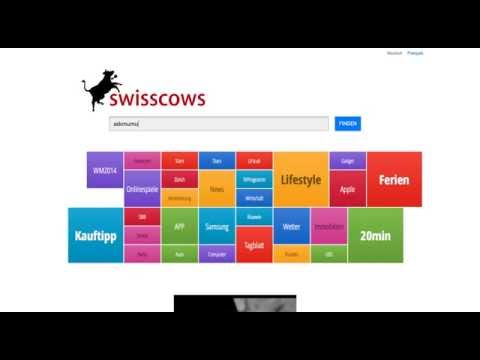 A quick preview of Swisscows a privacy focused search engine based and hosted from a bunker in the Swiss alps. Swisscows brings some new features to search such as their own creation semantic map, which can be used to facet and narrow down your search based on keywords found within the semantic map next to your search reslts...
FellowAffiliate's Tool Profiles are provided solely to assist you in exercising your own best judgment. FellowAffiliate asks third parties who publish complaints, reviews and/or responses on this website to affirm that the information provided is accurate. However, FellowAffiliate does not verify the accuracy of information provided by third parties. Some information found within the Tool Profiles is generated through the connection with external API's. FellowAffiliate asserts no control over these API's and does not guarantee the accuracy of any information in the Tool Profiles. FellowAffiliate's Tool Profiles covers a life-time reporting period and are subject to change at any time.
A Quick Overview of Swisscows
Swisscows is a privacy focused search engine based in the Swiss alps. The search engine does not collect any form of personal data, not even what browser or operating system you are using. To provide even more privacy reassurance they store all search data in a bunker in the Swiss alps. Apart from providing privacy focused search, Swisscows also introduce some new interesting concept to the search engine space. When searching with Swisscows a semantic map pops up related to your search query, with the semantic map you can facet your search even further to locate what it is your actually searching for. If you are tiered of the intrusive and over reaching data collection performed by large internet corporations you might want to check out Swisscows.
Website