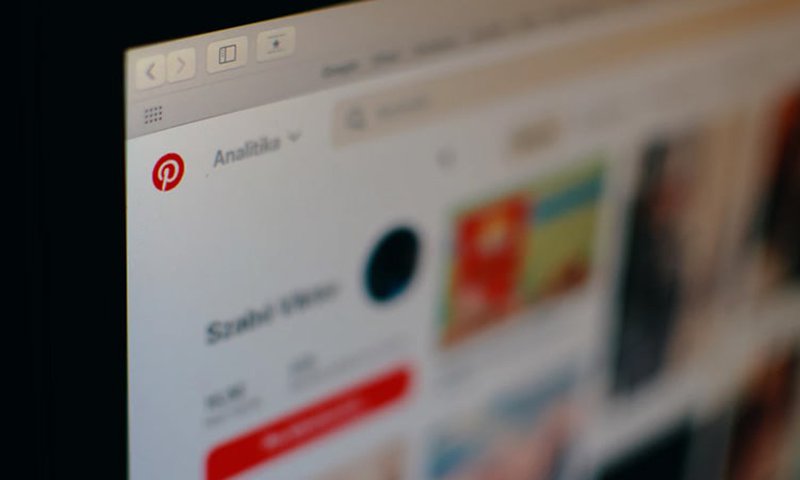 Historical Pinterest Data & Statistics
Pinterest is an amazing platform for spreading and discovering ideas for almost anything and everything.
On Pinterest, users share their ideas in the form of pictures. Each picture can be pinned to a Board, where other users can then re-pin that same picture on their own boards, similar to a mood board, but this one is social.
The Pin is not only a tool for structuring users ideas, but it's also a metric for popularity. The more pins an item have, the more popular it is, and the more visible it will be to the audience searching for similar ideas. The Pin creates a viral effect similar to the Like button found on Facebook.
Pinterest has proven to be an awesome platform for marketing by raising brand awareness and generating sales with targeted buyer intent, yet keeping the integrity of the platform and its users.
Let's have a look at some statistics that can back up my claims.
Pinterest Statistics form 2019
Pinterest drops its IPO filing that was planned to go live on the New York Stock Exchange (NYSE), under the ticker symbol "PINS". Goldman Sachs and JPMorgan Chase were signed as lead underwriters for its NYSE offering.
Pinterest is now valued at $10.6 billion
After dropping its IPO filing two weeks ago, today Pinterest, the social media platform where people can discover and share ideas and content through grids of "pinned" images, filed an updated S-1 where it set the price range at $15-17 per share for a sale of 75 million shares. At this range, the company will raise between $1.125 billion and $1.275 billion. In terms of valuation — if you calculate Class A, Class B, plus options for additional Class B for total shares outstanding totalling 664.84 million shares — this values Pinterest at $10.64 billion in the midrange ($16/share), with the full range being $10 billion (at $15/share) and $11.3 billion (at $17/share).
April 5th, 2019, - TechCrunch
Pinterest Statistics form 2018
Pinterest experiences solid growth during 2018 and moves forward with its IPO.
250 million people use Pinterest each month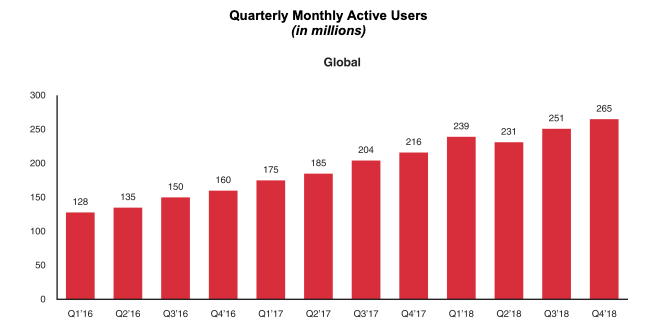 We've reached a new milestone that I couldn't be prouder of: more than 250 million people each month are now using Pinterest to discover and do what they love. If Pinterest were a country, we'd be the fifth largest in the world!

To me, this is further validation that we're building a service that people really need. Pinterest is a place where people come to focus on themselves — to find inspiration for everything from a new hobby to a new look.
October 10th, 2018 - Pinterest Business Blog
1.5 million businesses use Pinterest
Since coming to Pinterest, my goal has been to help build an ads platform that consumers would enjoy: a place where businesses can reach people with advertising that feels as helpful and relevant as organic content.

And thanks to the help from businesses like yours, that's exactly what we're doing. People on Pinterest rate ads on Pinterest 1.4 times more relevant and useful than those on other platforms.

So big thanks to all 250 million Pinners for giving Pinterest a try. And hats off to the 1.5 million businesses like yours for helping us build a platform that inspires so many people around the world each month. I truly believe we're just getting started.
October 10th, 2018 - Pinterest Business Blog
Pinterest Statistics form 2016
Over 75 billion ideas exist on the Pinterest platform
There are over 75 billion ideas on Pinterest, and people around the world save millions more here every single day. With so many great hand-curated ideas making their way onto Pinterest, there could be some you'd really love if only you knew about them.

That's what Pinterest Explore is all about — helping you make sure you don't miss the good stuff.
November 14th, 2016 - Pinterest Newsroom
31% of internet users (26% of all U.S. adults) use Pinterest
Roughly three-in-ten online Americans (31%) use Pinterest, identical to the 31% who used the platform in 2015.

Continuing a long-standing trend, women use Pinterest at much higher rates than men. Nearly half of online women use the virtual pinboard (45%), more than double the share of online men (17%) who do so.
November 11th, 2016 - Pewinternet.org
79% of Millennial Pinterest users say the platform is a "guide to life and is a place to teach me how to do things"
New data from Pinterest shows that more than one in three of Pinterest's 100 million global users are Millennials. With 75% of all content saved by Pinterest users coming from businesses, this reflects an opportunity to present brands and products to a Millennial-heavy audience.

In addition, 79% of Millennial Pinterest users say the platform is a "guide to life and is a place to teach me how to do things," compared to 71% of all Pinterest monthly users. Eighty-four percent of Millennial Pinterest users say the platform is where they search and discover things related to health and fitness, compared with 64% of Pinterest users overall.
February 24, 2016 - Chainstoreage.com
This article is an ongoing project, and will be extended as more statistics about Pinterest is revealed. Feel free to share any newly surfaced Pinterest statistics with us so that we can keep improving the article.
Tools Mentioned in This Article